Disunited We Stand: America's Diversity Is Its Strength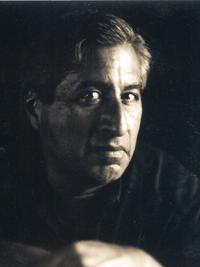 A Latino writer probes his nation's mixed-up soul.

Published: April 25, 2007

in the TheTyee.ca
[Editor's note: Award winning essayist Richard Rodriguez wrote this article a month after the attacks of September 11, 2001. Does he feel the same today? You can learn first hand tomorrow evening in Vancouver as he discusses his book Brown: The Last Discovery of America, a rich meditation on race and cultural politics in the New World. In conversation with Marcus Youssef, Thursday, April 26, 5 p.m., Rime Restaurant, 1130 Commercial Drive. Event is free.]
In peace time, America is the most original nation in the world. We are the maddest, most inventive; truly a splendid disorder are we. When America goes to war, we become a nation like any other.
Nowadays, I turn on TV and hear Americans gamely stumbling through the national anthem. At an intersection yesterday, I saw a Lexus carrying a socialite alongside a pickup with a kid who was absorbing the thump-thump-thump of rap music -- both cars wearing the stars and stripes.

Read the full article first...

Labels: Marcus Youssef, Richard Rodriguez, Rime